Profile
Sangeeta Poly Pack Pvt Ltd, is a division of Sangeeta Group, a leading manufacturer of Plastic products. We are the pioneers in the field of producing world class Polypropylene films and sheets that have consistency in gauge and quality.
Our Taiwanese sheet extrusion machines, and above 41 years of plastic processing knowledge, help us provide quality products at competitive prices. Our state of art manufacturing facility at Daman is spread over 100 000 sq. ft equipped to handle 20,000 tons per annum. We have our dominant presence in all the fields of applications of PP sheets and films, and our customer base include leaders from the Printing, Fabrication, Stationery, Packaging & Promotional products industry. With a strong sales and distribution network, we have our presence within India and global markets. We, at Sangeeta Poly Pack Pvt Ltd, are on a continuous process of learning market demands, and constantly strive for new concepts and ideas for innovative products. Sangeeta Poly Pack Pvt Ltd is the first choice for quality products for the Graphic Art Industry.
Products :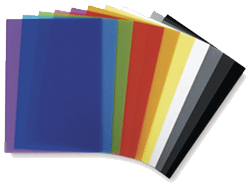 A special formulation of Polypropylene, which is extruded and embossed in a wide range of finish and colours, for printing and conversion.
Sheet X is developed by Sangeeta Poly Pack Pvt Ltd, using specially formulated polypropylene for the stationery, packaging and visual communication industry. Sheet X sheets are manufactured with highest standards, which enables to produce only the best in visual and quality excellence.
This line of products is attractive, impressive and durable, and is sure to make your project stand out. Give your business a look and style to capture the consumer's eye.
Sheet X is specially designed for the Graphic Arts industry, like, Stationery, Printing, Packaging, Promotion and POP Advertising.
Custom designed boxes, bags and a variety of containers, can be produced from our unique Sheet X line of products, for cosmetic packaging products. Whichever market your product is in, we can help you select a Sheet X material for your packaging needs, to strengthen and rebuild your image.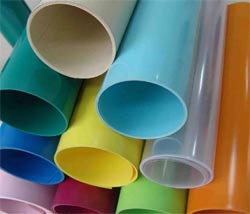 Our speciality Sheet X line of products is ideal for Placemats, Pen Stands, Hand Fans, and other point of purchase and promotional products. Sangeeta is your one stop solution of alloys for your specific packaging and products creation.
Spiral-bound note books, snapped cases and boxes are a few products made from Sheet X sheets, custom-made to fit your needs. Other products that have been created and produced from these alloys include CD holders, Vases, Packaging for Sporting goods, inventive writing utensils & packaging for food and beverages.
The Sheet X range offer applications for a number of practical and durable products for horticulture tags and hanging tag products. These economical products are long lasting with a look of excellence and creativity. The printability on this specific formulation of alloys is excellent. You are sure to find the products of the highest standards and appeal.
Never ending variety and a wide choice is what makes Sheet X so unique.
Main characteristics and advantages of SHEET-X
The low density of SHEET - X is much more attractive than other competitive polymers.
SHEET-X is 100% recyclable and an environmentally "friendly" polymer
SHEET-X does not emit toxic gases when burned under normal conditions.
SHEET-X has an additive to reduce static and dust build-up.
SHEET-X is impervious to water, oil and most chemicals.
SHEET-X is easy to convert (cut, die-cut, print, weld).
SHEET-X is a special polypropylene formulation which offers excellent clarity and impact strength.
Specifications:
Density 0.91~0.94
THICKNESS(mm)

WIDTH(mm)

LENGTH(mm)

0.10 ~ 0.25

325 ~ 400

500 ~ 600

1000 ~ 1200

500 ~ 1000

0.30 ~ 0.50

300 ~ 550

800~1100

400 ~ 1000

0.50 ~ 1.50

300 ~ 550

800~1100

300 ~ 1000